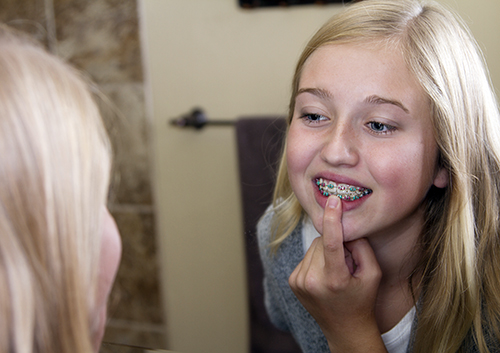 Now that summer has rolled around, it's time to try out fun new colour combinations for your braces! Stop in and chat with Dr. Foley and his orthodontics team in London Ontario, for a fun new look. Keep reading for some unique colour ideas.
1. Watermelon
Watermelon is a refreshing, sweet treat in summer. Why not show your love for this warm weather staple with your braces? Ask your orthodontist for a dark pink and neon green. You can even add in black for the seeds!
2. Beach Day
Who doesn't love a trip to the beach in summertime? Deck out your smile with the colours of the beach for your family vacation. Choose gold or yellow for the sand and aqua for the water.
3. Swimming Pool
Lounging by the pool on a hot day is one of the best parts of summer. Try a combination of teal, light blue, and dark blue to mimic the sparkling waters of the swimming pool.
4. Summer Day
Love the bright colours of the outdoors in summer? Try some sunny day colours in your braces. A bright blue to represent the sky matches great with a pretty pink or purple for the flowers that are in bloom.
5. Campfire
Nothing says summer like a camp-out in the woods. Reminisce on the roaring flames of a bonfire with bright braces colours! Choose bright red, orange, and yellow for a colourful smile.
6. Fruit Salad
Eating fresh, juicy fruits makes summer even more fun. Dress up your braces with the shades of strawberries, blueberries, and peaches, some summertime favorites. Try bright red, dark blue, and light orange.
Is it time to have your braces re-aligned? Call us today at 519-672-2699 for an appointment.